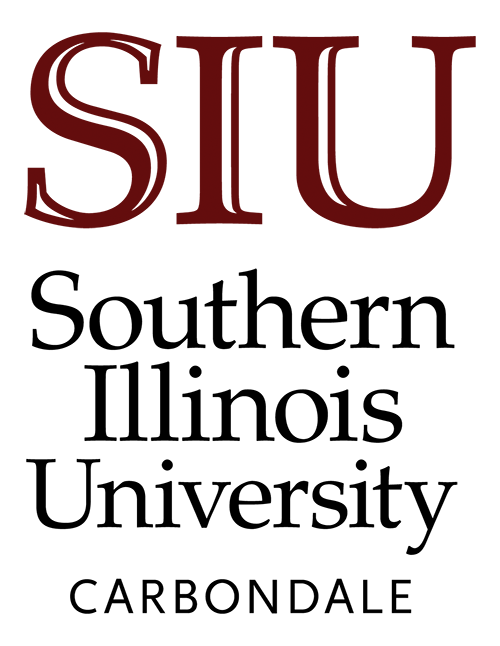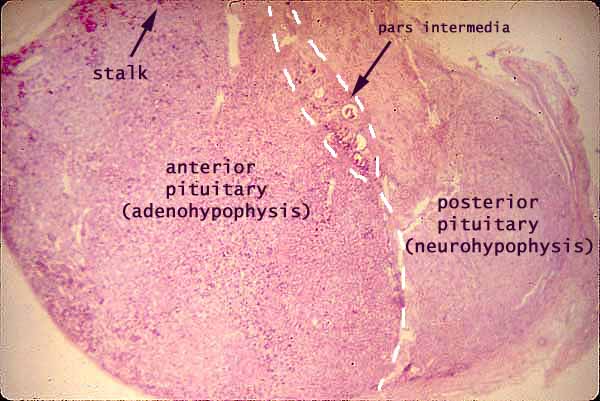 Notes
The pituitary consists of two distinct parts, the anterior adenohypophysis and the posterior neurohypophysis.

The adenohypophysis contains epithelial endocrine cells arranged into cords and clusters.

The neurohypophysis contains secretory axonal endings from hypothalamic neurons.

In between the anterior and posterior pituitary is a small region of the adenohypophysis, the pars intermedia, which contains epithelially-lined follicles.
---
Comments and questions: dgking@siu.edu

SIUC / School of Medicine / Anatomy / David King

https://histology.siu.edu/erg/EN008b.htm
Last updated: 18 May 2022 / dgk