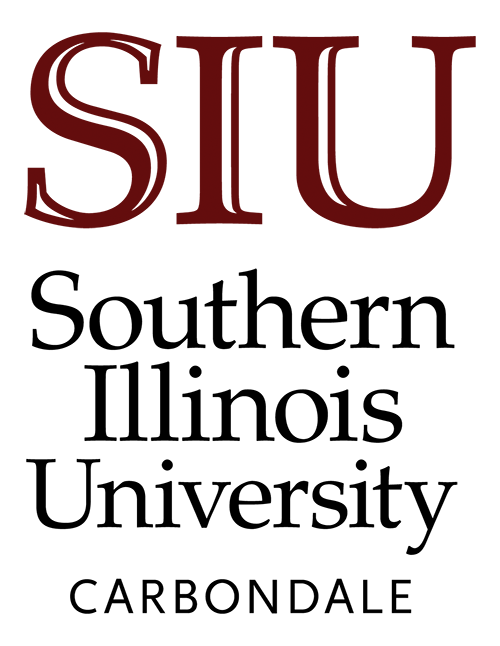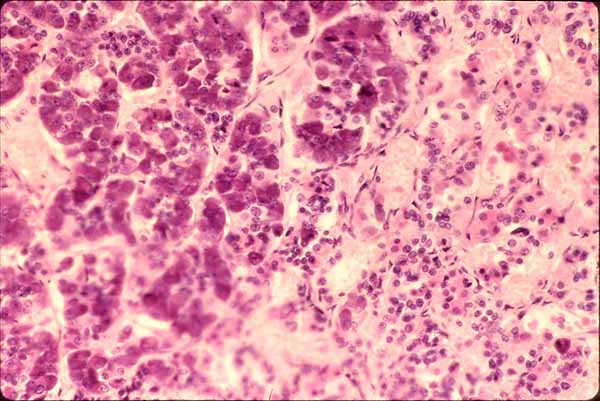 Notes
The anterior pituitary contains a variety of endocrine cell types. In traditional histology, these are named according to their affinity for basic and acidic stains. In this image, basophils appear dark purple, acidophils appear rich pink, and chromophobes appear pale (poorly stained).

Cells of similar type tend to cluster together. In the image above, basophils are concentrated on the left side, while acidophils and chromophobes are concentrated on the right.

An extensive network of vascular sinusoids and capillaries -- inconspicuous in this image except for the small, thin nuclei of endothelial cells -- surrounds the clusters of endocrine cells.
---
Related examples:
---
Comments and questions: dgking@siu.edu

SIUC / School of Medicine / Anatomy / David King

https://histology.siu.edu/erg/EN009b.htm
Last updated: 18 May 2022 / dgk