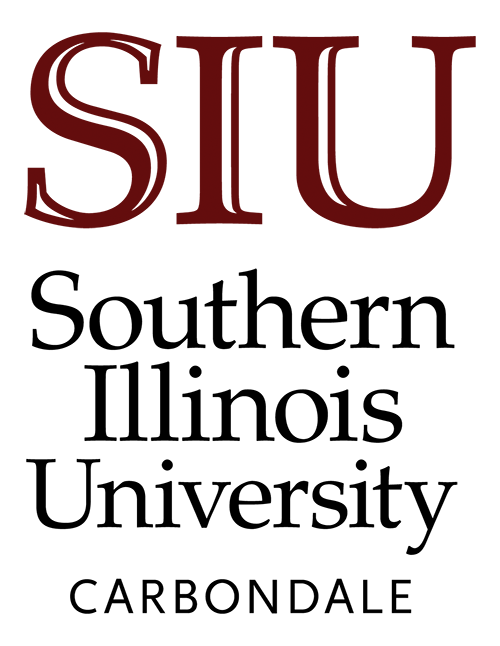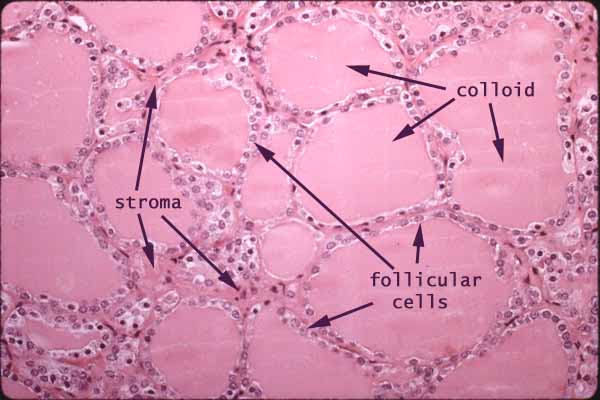 Notes
The thyroid has a conspicuously distinctive architecture consisting of numerous follicles of various sizes, lined by cuboidal epithelium and filled with colloidal thyroglobulin. Thin supporting stroma of capillaries and connective tissue is inconspicuous between the follicles.

Calcitonin-secreting parafollicular cells (C cells) cannot be readily recognized on this specimen.

Variations in color-density of colloid, appearing here as ghostly bands extending horizontally across multiple follicles, represent "chatter," an artifact of sectioning.
---
Related examples:
---
Comments and questions: dgking@siu.edu

SIUC / School of Medicine / Anatomy / David King

https://histology.siu.edu/erg/EN024b.htm
Last updated: 28 October 2022 / dgk