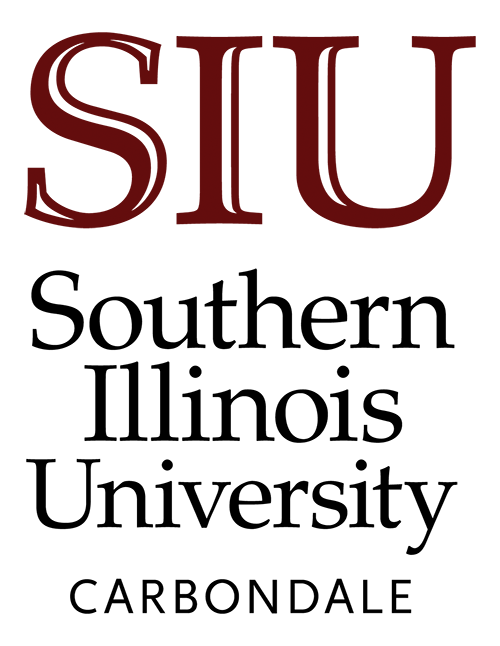 Arteriole, longitudinal section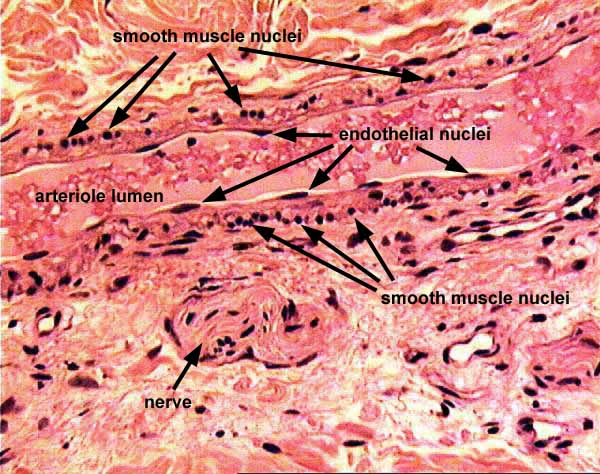 This image illustrates a longitudinally-sectioned arteriole. (Context for this image is not shown in the overview image; it was taken on another slide from the same biopsy specimen.)

Note the distinctive appearance of endothelial and smooth muscle nuclei. Because smooth muscle fibers encircle the vessel, when the arteriole is sectioned longitudinally the elongated (cigar-shaped) nucleus of each muscle cell is cut in cross-section and thus appears small and round.

The tissue around the vessel is fibrous connective tissue of deep dermis (skin).
CARDIOVASCULAR IMAGE INDEX / CARDIOVASCULAR STUDY GUIDE
---
Comments and questions: dgking@siu.edu

SIUC / School of Medicine / Anatomy / David King

https://histology.siu.edu/intro/skinbiop/du1SD3c4.htm
Last updated: 6 October 2021 / dgk