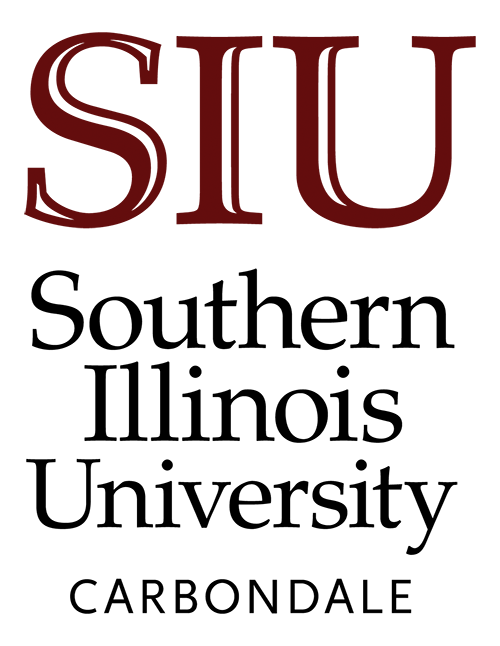 Fibrocartilage and bone (pubic symphysis)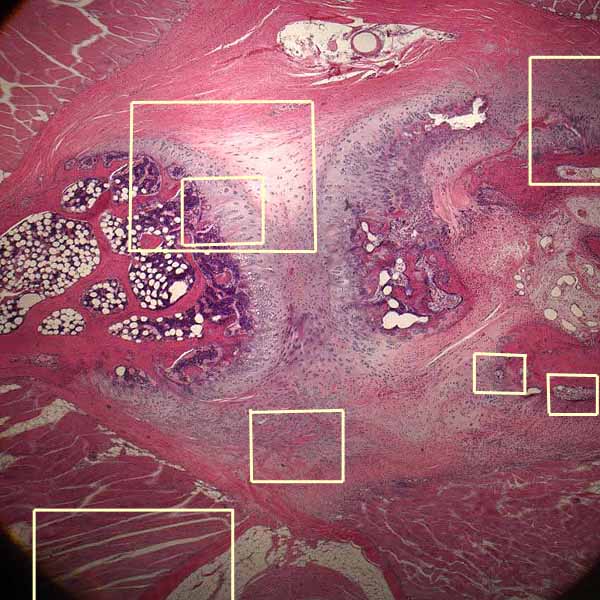 At the center of this image is fibrocartilage of the pubic symphysis. On either side is bone, with endochondral ossification occurring at the boundaries.

Bone is deep red.
Cartilage is variously gray with pink (collagenous) bands.
The spongy tissue (dark purple with white spots) is bone marrow with fat cells.
In the four corners is skeletal muscle attached to the periosteum / perichondrium.

Click on one of the frames above, or one one of the thumbnails below, for detail. Or choose the thumbnail at right for a labelled view.
---
Comments and questions: dgking@siu.edu

SIUC / School of Medicine / Anatomy / David King

https://histology.siu.edu/ssb/NM003b.htm
Last updated: 12 August 2021 / dgk