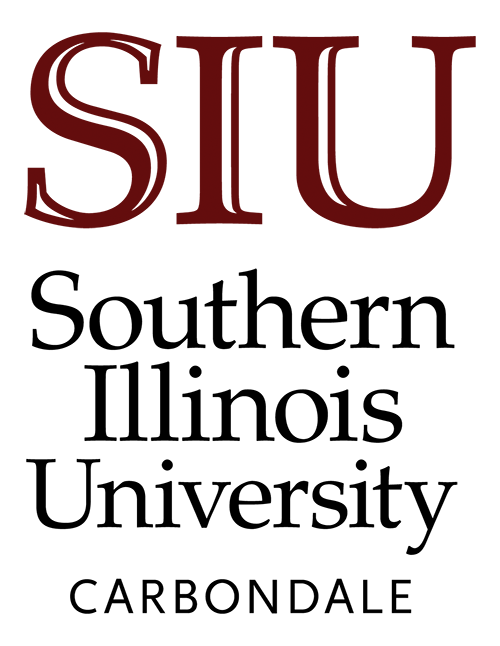 Lung with bronchus and artery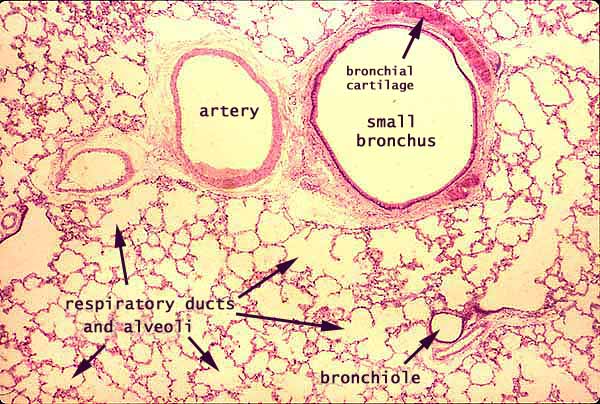 Most of the volume of a lung is occupied by the air spaces of alveoli (the smallest sacs) and respiratory ducts (channels among interconnected alveoli).

Bronchi and bronchioles are generally associated with blood vessels which follow the same branching tree structure. In addition to the labelled artery, this view includes a small unlabelled artery to the left of the labelled one, as well as a very small artery passing below the small bronchiole on the lower right. Keep in mind that the thin walls separating alveoli include a network of capillaries.

Airway walls are supported by connective tissue. Bronchial walls also including cartilage, with larger bronchi having more cartilage.
---
Comments and questions: dgking@siu.edu

SIUC / School of Medicine / Anatomy / David King

https://histology.siu.edu/crr/CR009b.htm
Last updated: 27 May 2022 / dgk