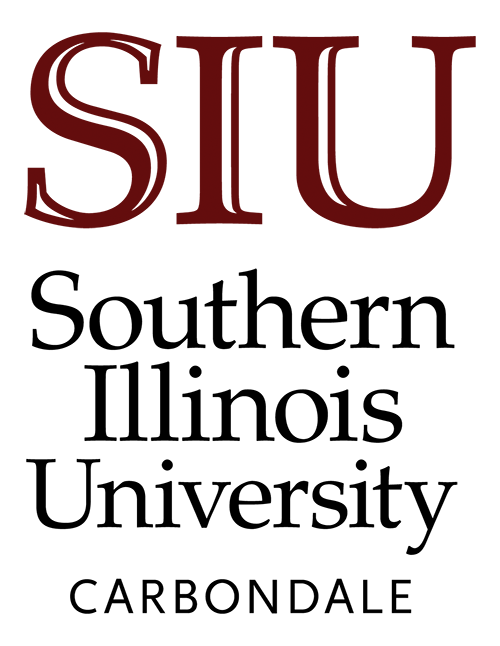 Renal corpuscle, silver stain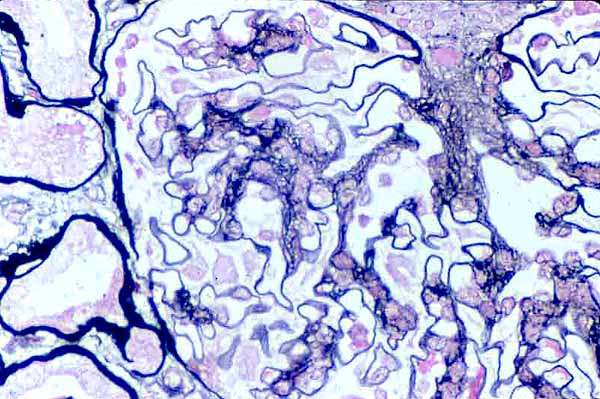 Micrograph from a needle-biopsy of renal cortex (thumbnail at right), from a patient with glomerulosclerosis. This specimen has been stained with silver to demonstrate filtration membrane and mesangial matrix.

Although many features of this renal corpuscle appear reasonably normal and functional, there is a substantial increase the number of mesangial cells and mesangial matrix. (To see severely pathological glomeruli, click here or on the thumbnail at right.)

See below for interpretation of this image.
The vascular pole appears at the top of this corpuscle. Just above the corpuscle is a distal tubule (*) with its juxtaglomerular macula densa.

Yellow color highlights the

mesangial matrix

, here somewhat increased in amount from that typically found in a normal glomerulus.

Click on a thumbnail below for enlarged detail from a similar corpuscle.
RENAL IMAGE INDEX
---
Comments and questions: dgking@siu.edu

SIUC / School of Medicine / Anatomy / David King

https://histology.siu.edu/crr/RN084b.htm
Last updated: 16 September 2021 / dgk