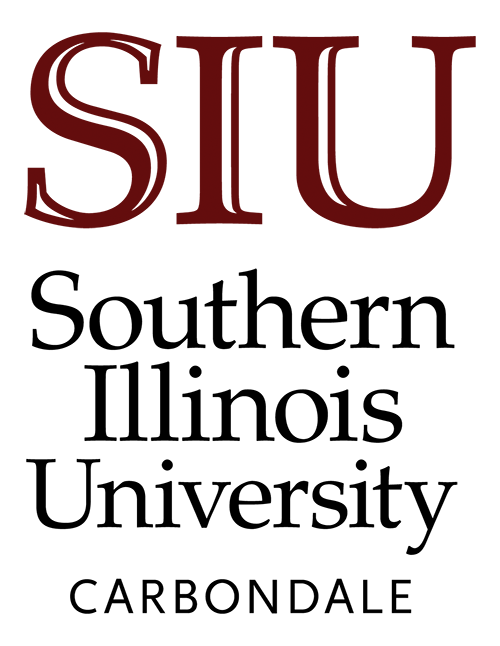 Tongue, surface with papillae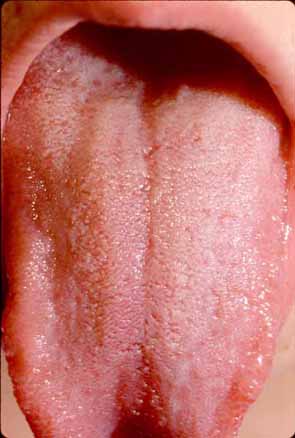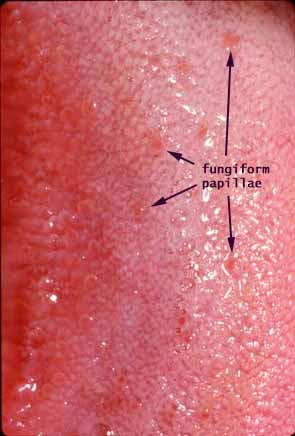 Notes

The upper surface of the tongue is covered with filiform papillae, which appear whitish in these images.

Each whitish tip is a bit of keratinized epithelium. In between, the epithelium is non-keratinized.

Occasional small pink projections are fungiform papillae, which are the sites where taste buds occur.

Taste buds occur only on the sides of fungiform papillae, and on a few large circumvallate papillae located at the back of the tongue (not visible on this view).
---
Related examples:
---
Comments and questions: dgking@siu.edu

SIUC / School of Medicine / Anatomy / David King

https://histology.siu.edu/erg/GI065b.htm
Last updated: 17 May 2022 / dgk