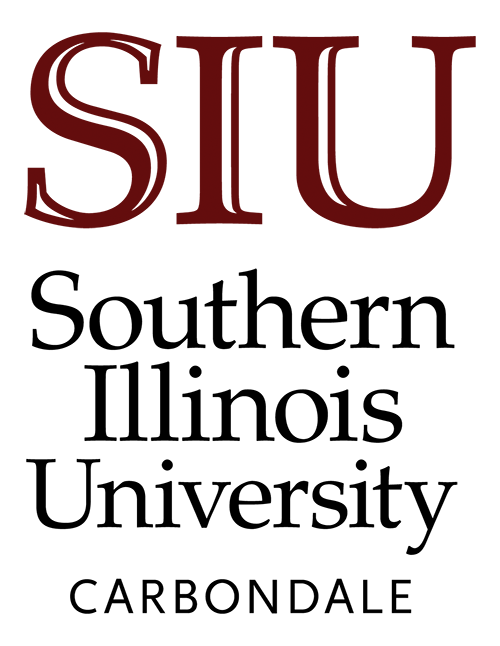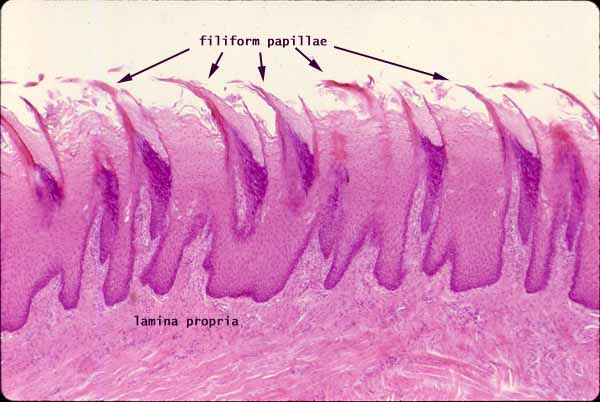 Notes

Filiform papillae of the tongue have keratinized tips which form in the same way as the stratum corneum of the epidermis. Cells accumulate keratohyalin, which hardens into keratin as the cells die. But rather than occuring uniformly over the entire surface (as on skin), on the tongue keratinization occurs in many tiny, separate patches, each of which creates one papilla.

Note that each papilla has a core of lamina propria. In oblique sections this connective tissue can give the illusory appearance of isolated "islands" surrounded by epithelium.

If you have ever been licked by a cat, you can appreciate that heavily keratinized filiform papilla really can be file-shaped.
---
Related examples:
---
Comments and questions: dgking@siu.edu

SIUC / School of Medicine / Anatomy / David King

https://histology.siu.edu/erg/GI064b.htm
Last updated: 27 May 2022 / dgk