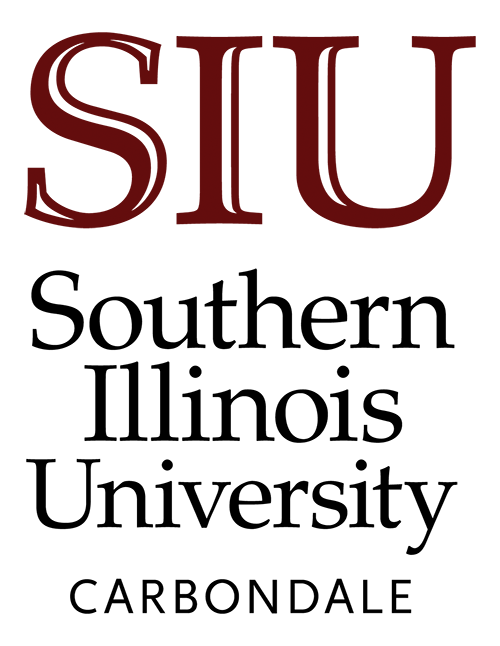 Hair Follicles in Skin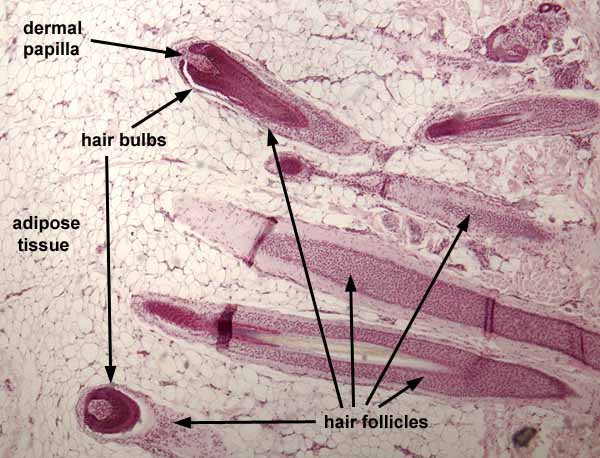 This image includes several hair follicles deep in the skin, surrounded by adipose connective tissue of the hypodermis. Epidermis is toward the right, outside the field of view.

A hair follicle is a tubular invagination lined by stratified squamous epithelium similar to epidermis. Each follicle has a central lumen that might (or might not) contain a hair shaft. At the bottom of this invagination is a slight widening called the hair bulb, where the hair shaft itself is produced. Blood vessels in a dermal papilla in the base of the bulb supply nutrients. The hair bulb is also richly invested with nerve endings.

Much of the area of this this image is occupied by adipose connective tissue, somewhat resembling a foam of soap bubbles. Each "bubble" is the droplet of fat in one adipocyte.
---
Comments and questions: dgking@siu.edu

SIUC / School of Medicine / Anatomy / David King

https://histology.siu.edu/intro/IN040b.htm
Last updated: 12 June 2022 / dgk