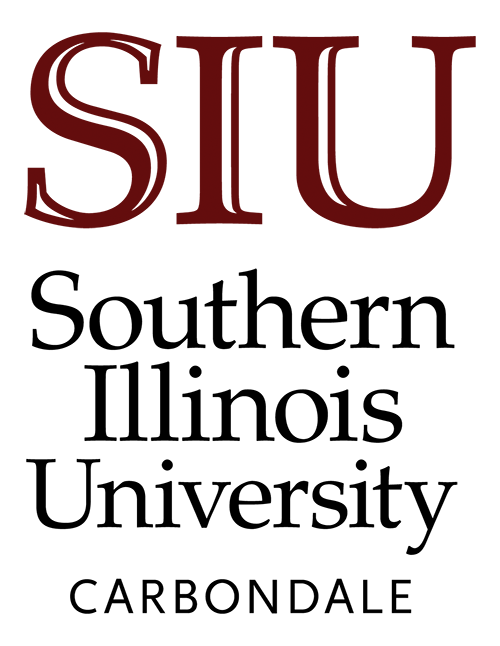 Sweat Gland in Skin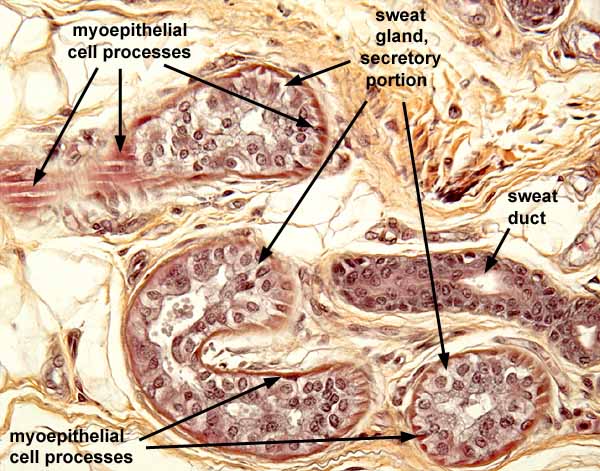 This image of a sweat gland deep in skin, surrounded by mixed fibrous connective tissue and adipose connective tissue at the transition from dermis to hypodermis, includes both secretory and duct portions.

The sweat gland consists of cuboidal epithelium forming a simple tubule.

The two-layered, stratified cuboidal epithelium of the duct, or conducting portion of the tubule, is commonly stained more intensely than the simple cuboidal epithelium of the secretory portion of the tubule.

Myoepithelial cell processes are often inconspicuous. When distinctively stained, these processes typically appear in cross-sectioned secretory tubules as small triangular profiles at the base of each cuboidal epithelial cell (as at lower right in the image above). In longitudinally-sectioned tubules, these processes may appear elongated (as at upper left).
---
Comments and questions: dgking@siu.edu

SIUC / School of Medicine / Anatomy / David King

https://histology.siu.edu/intro/IN044b.htm
Last updated: 12 June 2022 / dgk