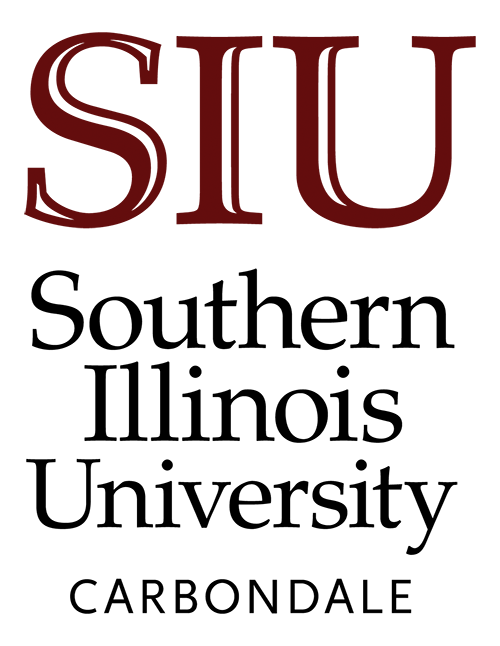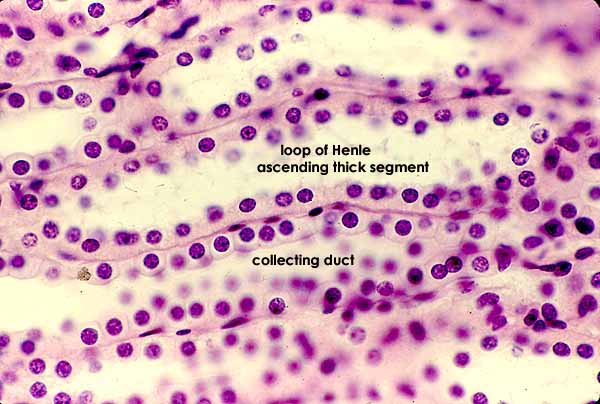 Note that epithelial cells lining collecting ducts have cell boundaries that are more distinct and cytoplasm that is not as eosinophilic when compared to epithelial cells lining thick segments of loops of Henle.

To view the context for this image, click on the thumbnail at right.

For additional images of medullary tubules, click on one of the thumbnails below.

Medullary tubules.
---
Comments and questions: dgking@siu.edu

SIUC / School of Medicine / Anatomy / David King

https://histology.siu.edu/crr/RN015b.htm
Last updated: 30 May 2022 / dgk