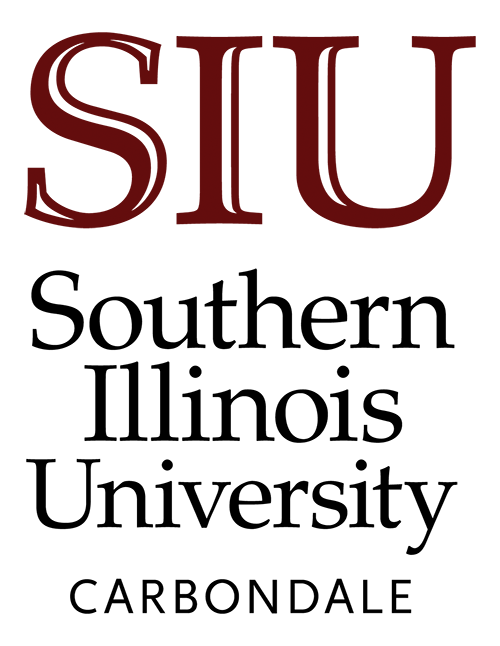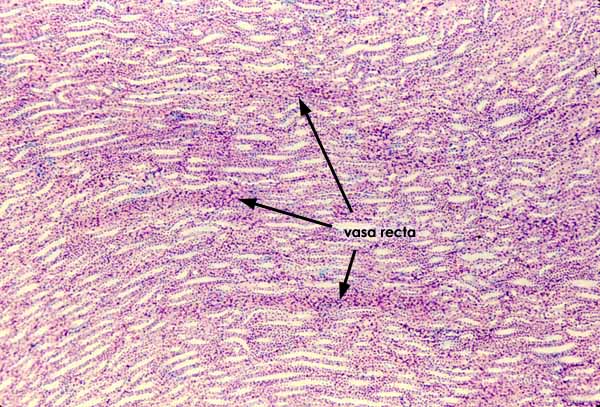 This image illustrates the mid-region of the renal medulla. Note that in contrast to cortex (thumbnail at right), the medulla contains no renal corpuscles and all tubules are approximately parallel to one another.

Vasa recta appear as tightly packed bundles of vessels.

In this specimen, most tubules are cut lengthwise, indicating that the plane of section is perpendicular to the cortex. To view a similar region in a different plane of section, click on the thumbnail at right..

To view medullary tubules at higher magnification, click on one of the thumbnails below.

Medullary tubules.
RENAL IMAGE INDEX
---
Comments and questions: dgking@siu.edu

SIUC / School of Medicine / Anatomy / David King

https://histology.siu.edu/crr/RN014b.htm
Last updated: 30 May 2022 / dgk