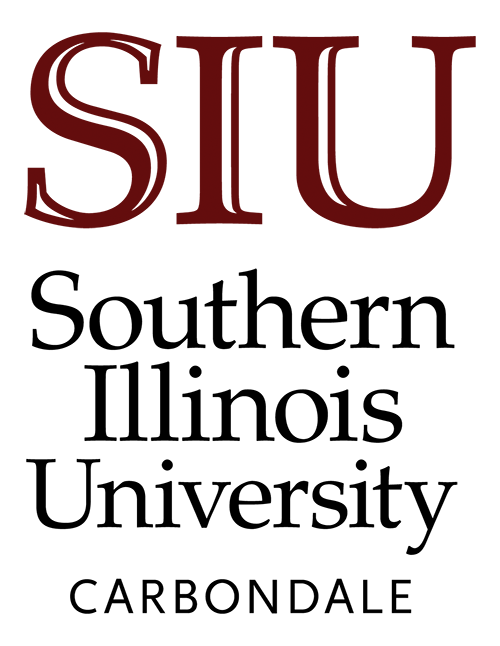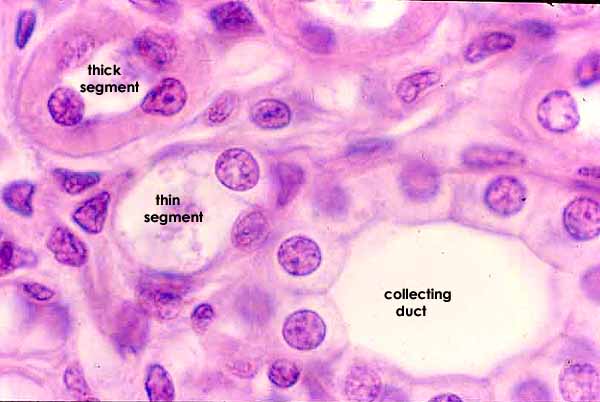 This image contrasts three different tubules in the renal medulla:

(Recall that cuboidal epithelial cells lining tubules typically have round nuclei.
Even the squamous epithelial cells lining loops of Henle usually have round nuclei.)

Click on the thumbnail at left for lower magnification view.

To compare medullary tubules in longitudinal section, click on one of the thumbnails at right.
RENAL IMAGE INDEX
---
Comments and questions: dgking@siu.edu

SIUC / School of Medicine / Anatomy / David King

https://histology.siu.edu/crr/RN056b.htm
Last updated: 30 May 2022 / dgk