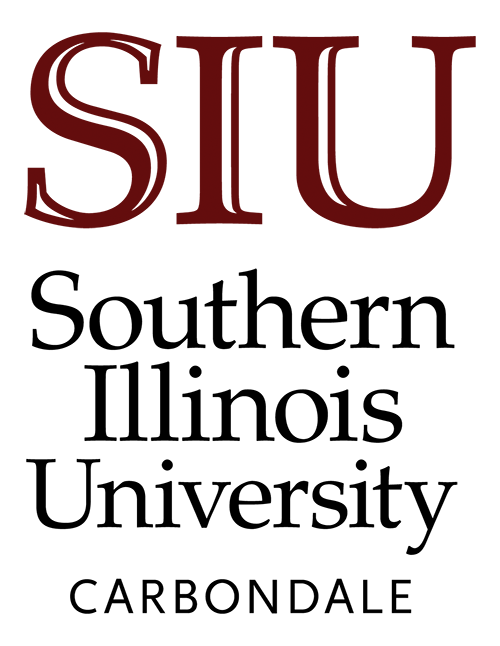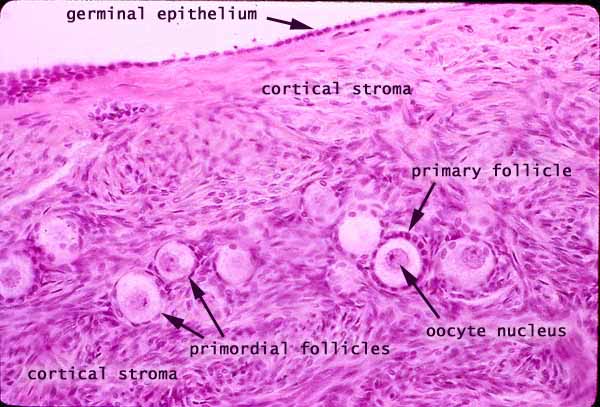 Notes
The cortex of the ovary contains numerous follicles embedded in a thick stroma of spindle-shaped stromal cells.

The large cell within each follicle is an oocyte. The cells which surround each follicle are granulosa cells. Flattened granulosa cells indicate resting primordial follicles. Cuboidal granulosa cells indicate primary follicles, which have begun the process of maturation toward ovulation.

Follicles which do not degenerate eventually develop into mature tertiary or Graafian follicles.
---
Related images:
---
Comments and questions: dgking@siu.edu

SIUC / School of Medicine / Anatomy / David King

https://histology.siu.edu/erg/RE006b.htm
Last updated: 20 May 2022 / dgk