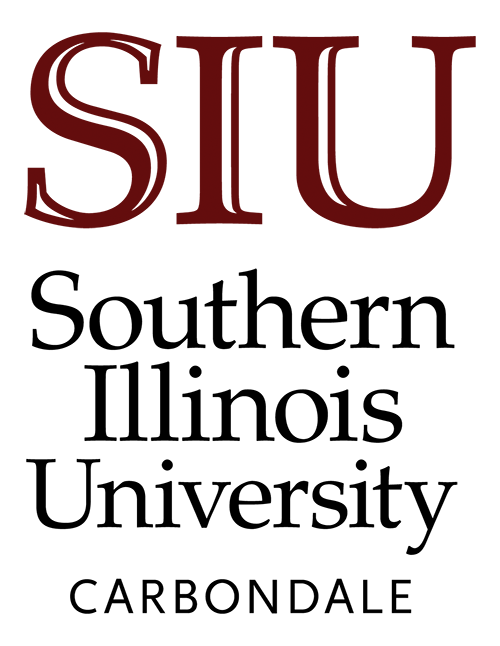 Skin, healing injury.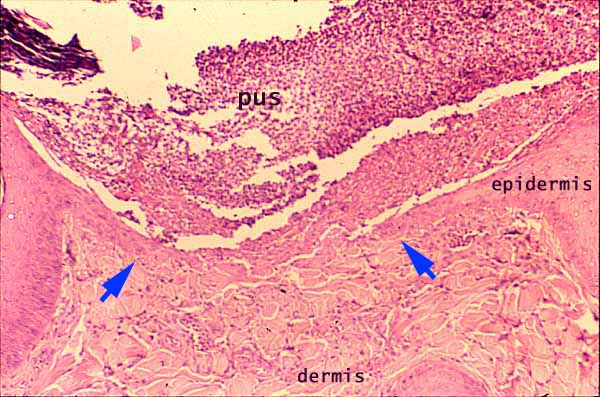 Several tissue processes engage after a minor injury to skin.

Above the injury is pus, consisting mostly of inflammatory cells (white blood cells, especially neutrophils and lymphocytes) which have gathered at the site to fight infection.

The arrowheads indicate sites where epidermis is regenerating to cover the injured site.

Below the regenerating epidermis, fibroblasts are producing collagen that replaces damaged tissue with a scar.

For close ups of the healing site, click on an arrow in the image above or on one of the thumbnails at right.

To view this region in a larger context (lower magnification) click here or on the thumbnail at left.
---
Comments and questions: dgking@siu.edu

SIUC / School of Medicine / Anatomy / David King

https://histology.siu.edu/intro/IN018b.htm
Last updated: 12 June 2022 / dgk