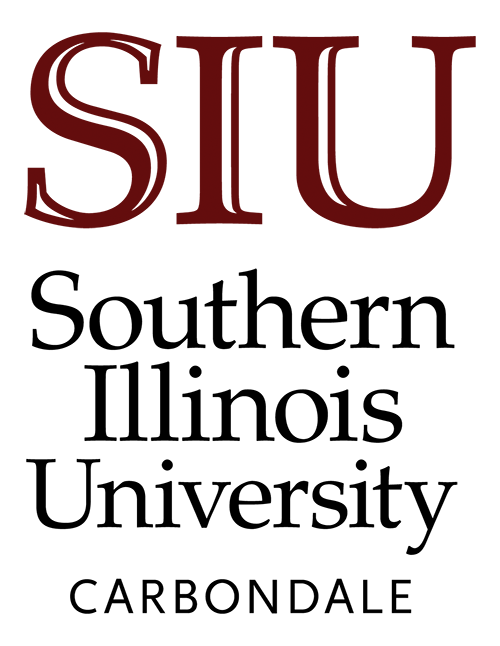 Sebaceous gland in Skin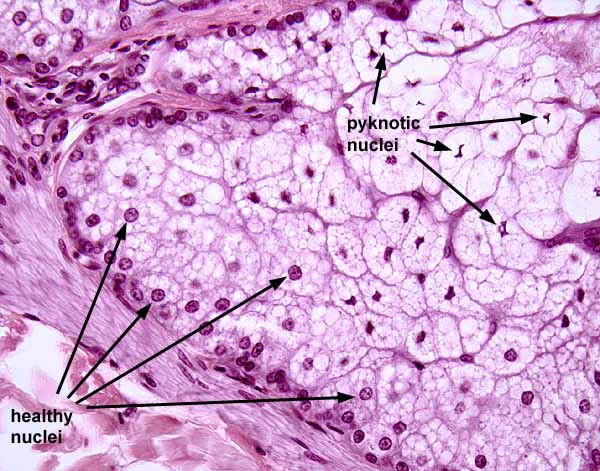 This image shows the epithelial cells which comprise a sebaceous gland. Epidermis is toward the right.

Cells along the base of the gland (lower left in this image) are active, growing cells which are mitotically active (like cells in the basal layer of the epidermis). Sebaceous cells accumulate sebum (oils) in droplets which fill the cytoplasm. (Sebum remains unstained in routine histological preparations.) As the cells mature, they are pushed outward toward the lumen of a hair follicle (toward the upper right of this image). Along the way, the cells die (like cells in the stratum granulosum of the epidermis). This is indicated by pyknotic nuclei (shrunken, intensely basophilic) in cells at some distance from the base of the gland.

For a lower magnification view showing the associated hair follicle, click on the thumbnail at right.
---
Comments and questions: dgking@siu.edu

SIUC / School of Medicine / Anatomy / David King

https://histology.siu.edu/intro/IN043b.htm
Last updated: 13 June 2022 / dgk