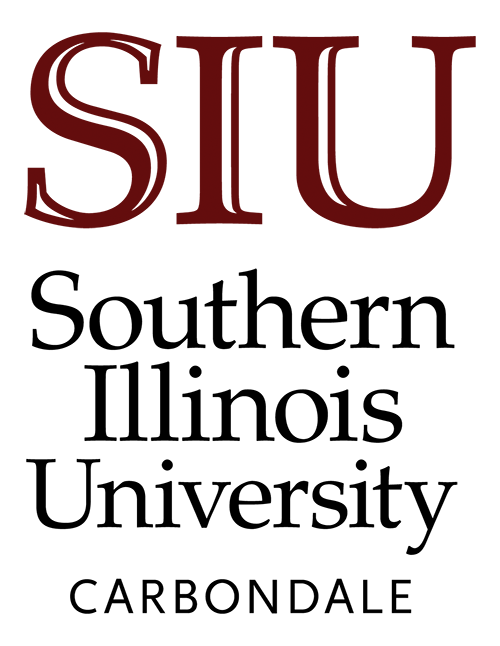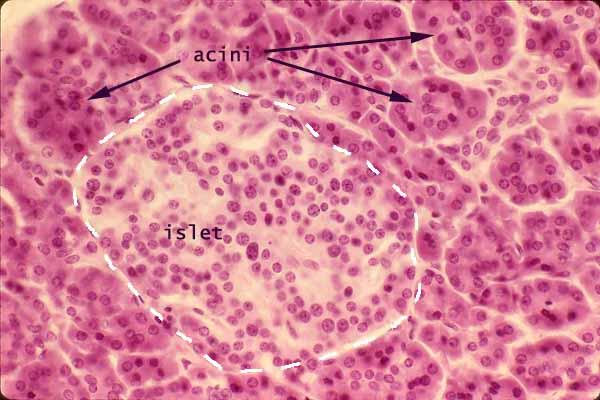 Notes
The pancreas is a compound, acinar, serous, exocrine gland with islets of endocrine cells.

This image shows one prominent islet, surrounded by many acini of the exocrine pancreas.

Pancreatic islets are commonly called islets of Langerhans, named after Paul Langerhans (b. 1847).

Note that the endocrine cells comprising the islets are arranged into cords rather than acini. The endocrine cells also appear relatively pale in H&E-stained preparations, compared to the exocrine (serous) cells.
---
Related examples:
---
Comments and questions: dgking@siu.edu

SIUC / School of Medicine / Anatomy / David King

https://histology.siu.edu/erg/EN003b.htm
Last updated: 27 May 2022 / dgk