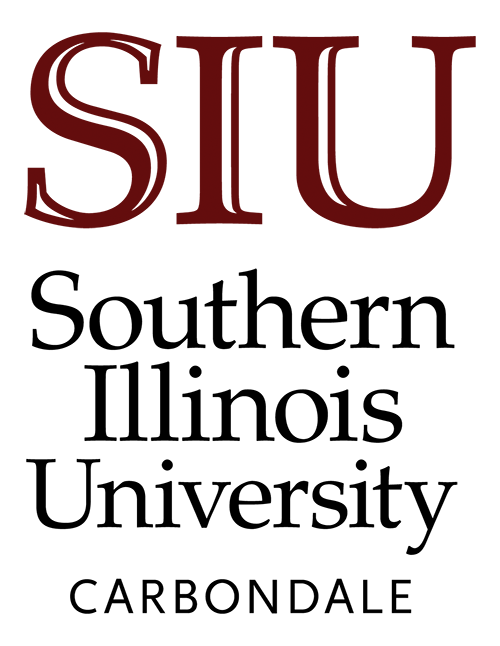 Endometrium, proliferative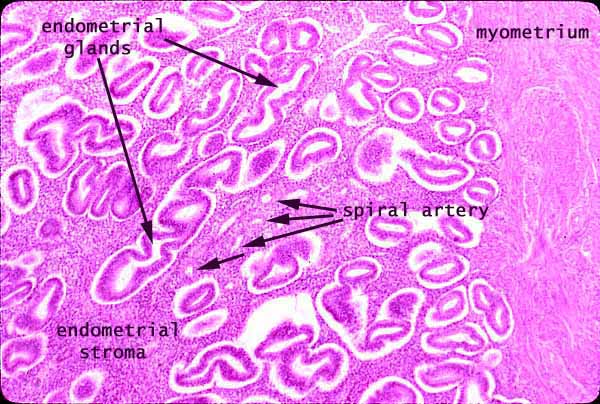 Notes
The endometrium consists of a thick stroma containing numerous irregularly-shaped tubular glands lined by columnar epithelium. This image shows the endometrium in proliferative phase.

In this image, shrinkage of the tissue has created an artifactual space around each gland.

Enlargement (thumbnail at left) displays mitotic figures in glandular epithelium.

Because of its corkscrew shape, each spiral artery typically appears as an aligned cluster of profiles deep in the endometrium (thumbnail at right).

The relative smooth contour of the glands is indicative of proliferative phase, in contrast with the more irregular surface shape of glandular epithelium in secretory phase.
---
Related images:
---
Comments and questions: dgking@siu.edu

SIUC / School of Medicine / Anatomy / David King

https://histology.siu.edu/erg/RE019b.htm
Last updated: 20 May 2022/ dgk