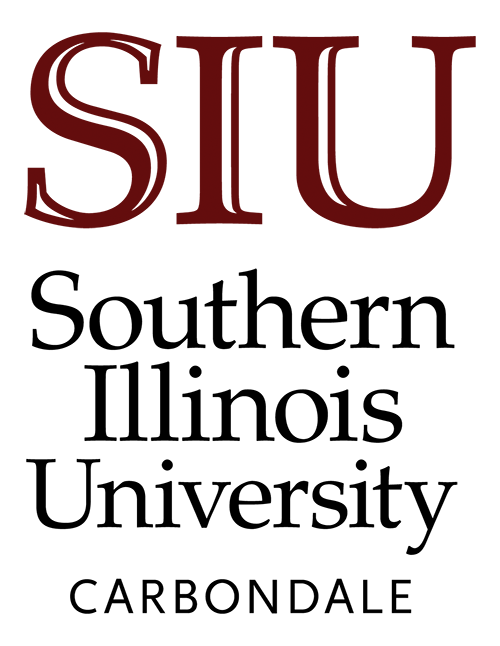 Endometrium, secretory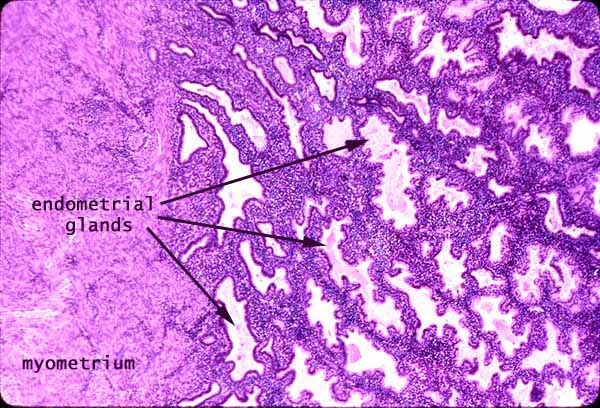 Notes
The endometrium consists of a thick stroma containing numerous irregularly-shaped tubular glands lined by columnar epithelium. This image shows the endometrium in secretory phase.

The jagged, irregular shape of the glandular epithelium is indicative of secretory phase, in contrast with the relatively smooth contour of endometrial glands in the proliferative phase.

The epithelial cells themselves display a more mature, secretory appearance than do the still-growing cells of the proliferative endometrium.
---
Related images:
---
Comments and questions: dgking@siu.edu

SIUC / School of Medicine / Anatomy / David King

https://histology.siu.edu/erg/RE023b.htm
Last updated: 20 May 2022 / dgk