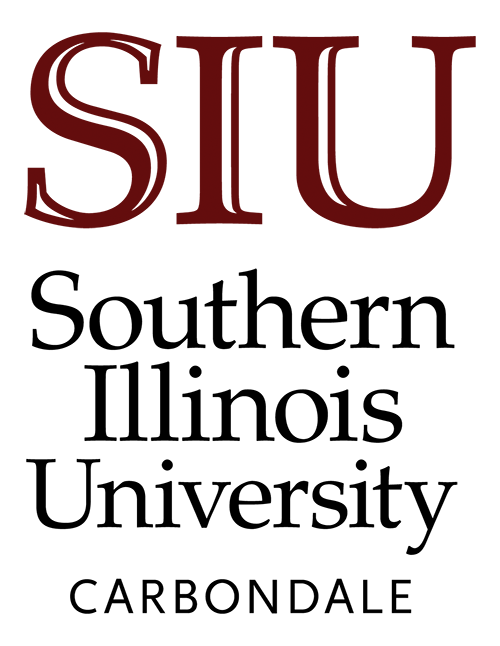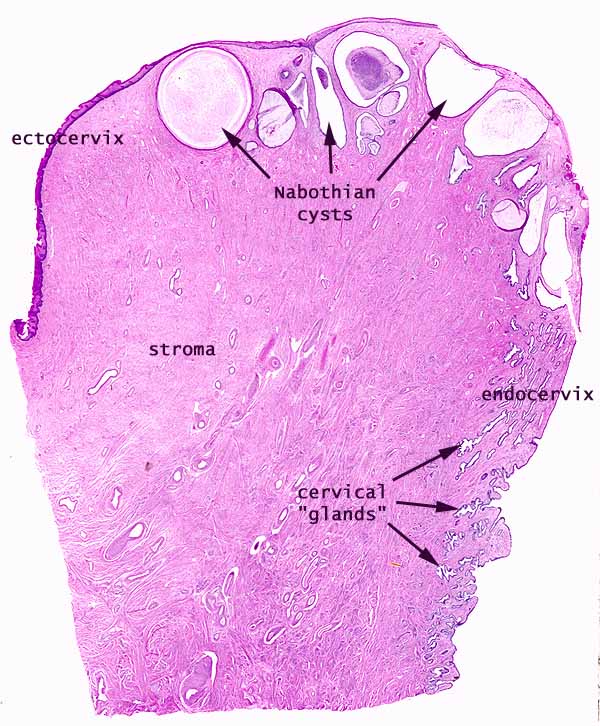 Notes
The mucosa of the cervix includes a transition from stratified squamous epithelium on the ectocervix to columnar secretory epithelium on the endocervix. In the transitional zone, squamous metaplasia may occlude secretory crypts, leading to the formation of Nabothian cysts.

For a close-up of ectocervical epithelium, see WebPath normal cervix; for transition to endocervix, see WebPath ectocervix. For cervical displasia see WebPath dysplasia low X and WebPath dysplasia high X.

The stroma includes many blood vessels and nerves as well as fibroelastic tissue interwoven with smooth muscle.
---
Related images:
---
Comments and questions: dgking@siu.edu

SIUC / School of Medicine / Anatomy / David King

https://histology.siu.edu/erg/RE052b.htm
Last updated: 20 May 2022 / dgk