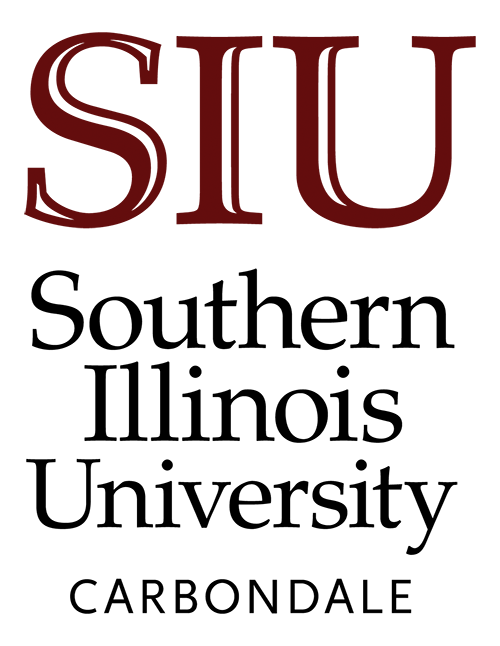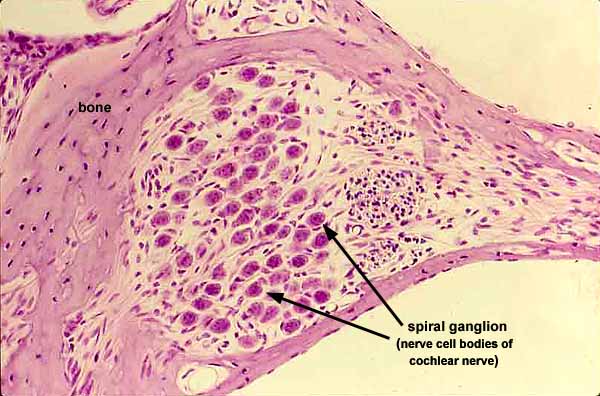 Click on one of the thumbnails at right for low-magnification overview.

The nerve cell bodies which comprise the spiral ganglion belong to axons which begin in the organ of Corti, which lies to the right beyond the edge of this image. These axons from the organ of Corti continue on to form the acoustic branch of the auditory nerve.

The spiral ganglion itself lies with a tubular tunnel named Rosenthal's canal (commemorating F.-C. Rosenthal, b. 1780), which spirals around the modiolus.
---
Comments and questions: dgking@siu.edu

SIUC / School of Medicine / Anatomy / David King

https://histology.siu.edu/ssb/EE005b.htm
Last updated: 4 July 2022 / dgk