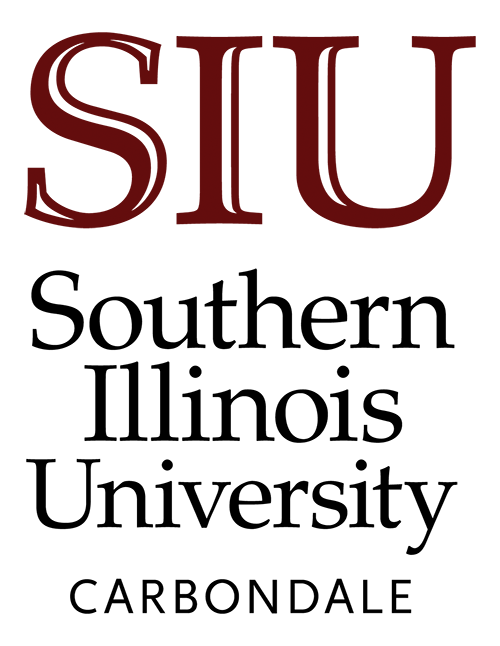 Macula densa in renal cortex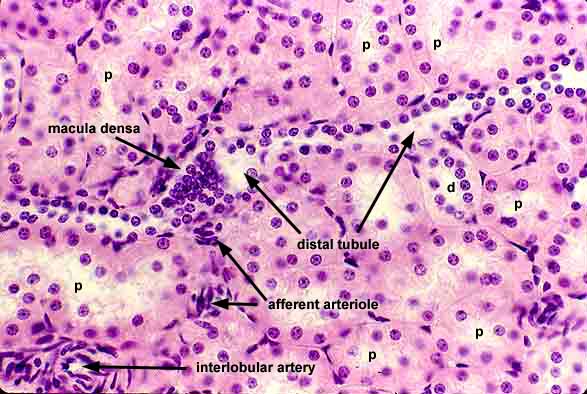 This image of renal cortex includes several sections of proximal tubules (p) and one labelled example of a distal tubule (d).

Conspicuous at left of center is the macula densa of a distal tubule, presumably close to the vascular pole of a renal corpuscle that is not visible in this plane of section.

Beside the macula densa is a small afferent arteriole, probably originating from the interlobular artery at lower left and presumably leading to the glomerulus that is associated with this juxtaglomerular apparatus.
RENAL IMAGE INDEX / RENAL STUDY GUIDE
---
Comments and questions: dgking@siu.edu

SIUC / School of Medicine / Anatomy / David King

https://histology.siu.edu/crr/RN040b.htm
Last updated: 14 September 2021 / dgk