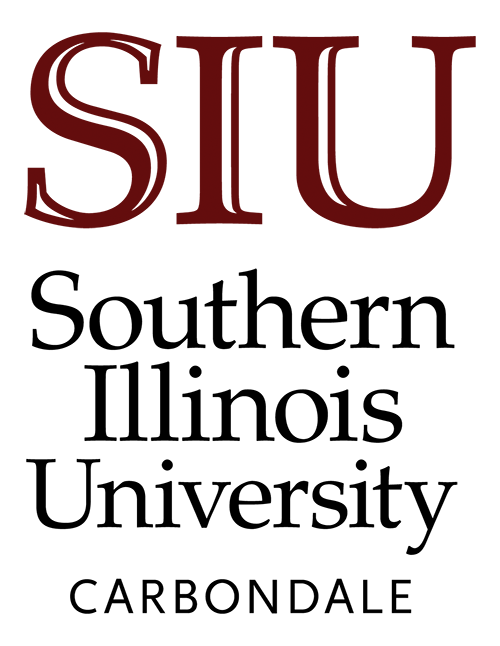 Macula densa in renal cortex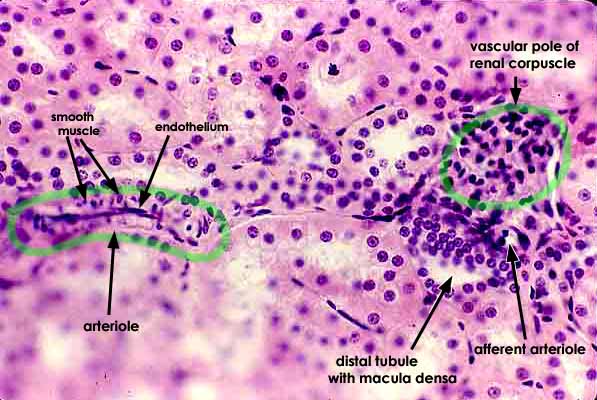 At the right of this image of renal cortex is a somewhat confusing view of the vascular pole of a renal corpuscle with its adjacent juxtaglomerular apparatus, consisting of the macula densa of a distal tubule and the incoming afferent arteriole.

For additional views of the juxtaglomerular apparatus, click on one of the thumbnails below.

At the left side of the image is another small arteriole, cut in longitudinal section, possibly an interlobular arteriole or possibly an afferent arteriole to another corpuscle. Note the long, flat endothelial nuclei and (cut in cross section) the small round smooth muscle nuclei of this arteriole. For an additional view of renal cortical vasculature, click on the thumbnail at right.
RENAL IMAGE INDEX / RENAL STUDY GUIDE
---
Comments and questions: dgking@siu.edu

SIUC / School of Medicine / Anatomy / David King

https://histology.siu.edu/crr/RN039b.htm
Last updated: 14 September 2021 / dgk