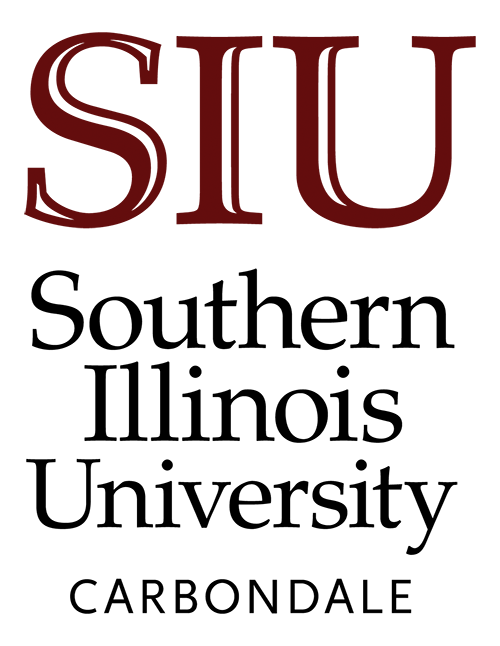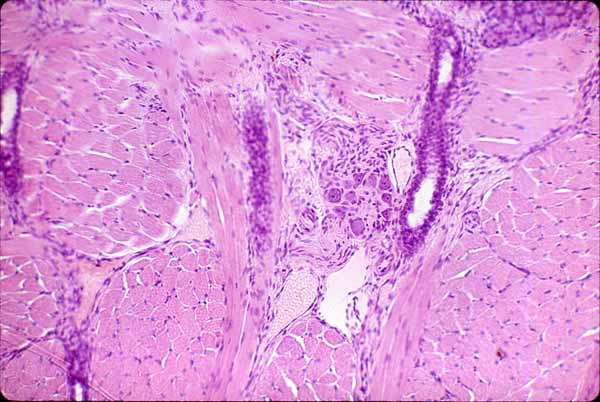 Notes
A section of tongue typically displays a variety of tissues, in addition to the specialized surface features of papillae and tastebuds. This image provides an opportunity to practice recognizing such tissues.

Click on the image to identify the tissues. Inactive regions are mostly ordinary stroma (connective tissue with small vessels and nerves).

(Depending on your browser, simply "hovering" over an area may produce a label.)

Click on the thumnail to the right to view a labelled enlargement of the central region of this image.
---
Related examples:
---
Comments and questions: dgking@siu.edu

SIUC / School of Medicine / Anatomy / David King

https://histology.siu.edu/erg/GI045b.htm
Last updated: 17 May 2022 / dgk