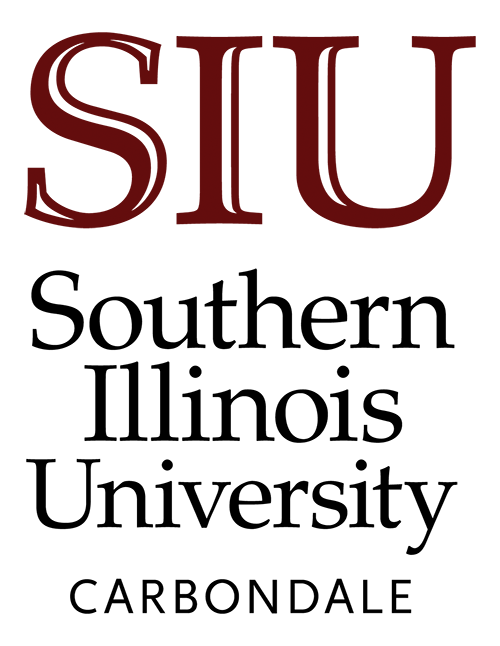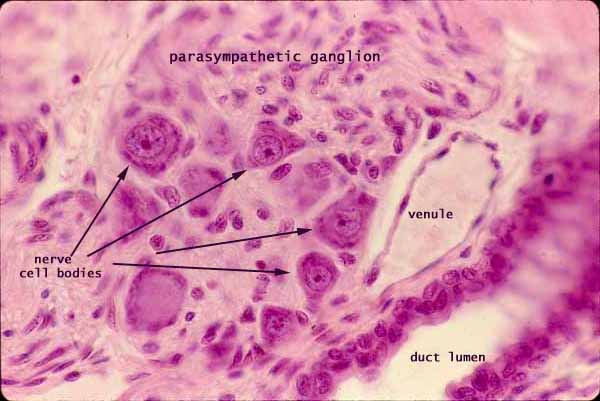 Notes
This small parasympathetic ganglion was found within the body of the tongue, in association with the minor salivary glands which it innervates.

For context of this image, click on thumbnail to right.

Each nerve cell body is quite conspicuous, with relatively basophilic cytoplasm, with a large round euchromatic nucleus, and with a single prominent nucleolus.

The many smaller nuclei associated with this ganglion belong to satellite cells and Schwann cells, as well as fibroblasts of the surrounding connective tissue.
---
Related examples:
---
Comments and questions: dgking@siu.edu

SIUC / School of Medicine / Anatomy / David King

https://histology.siu.edu/erg/GI058b.htm
Last updated: 17 May 2022 / dgk