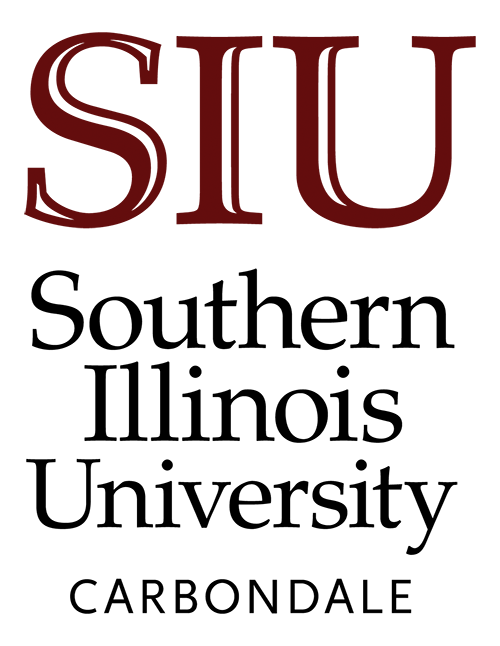 Esophagus, cross section with submucosal gland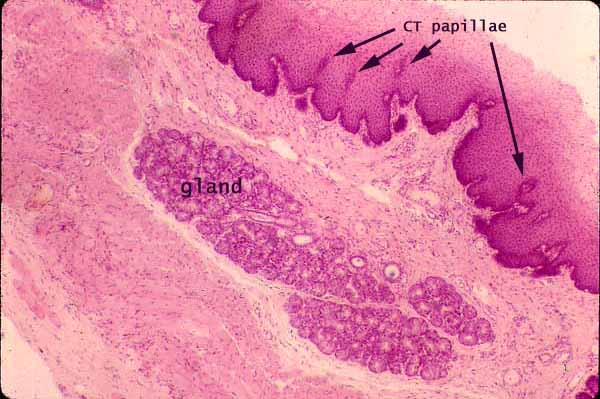 Notes
Note that the basal surface of the non-keratinized stratified squamous epithelium is deeply indented by connective tissue papillae.

In oblique section through the epithelium, the connective tissue papillae can look like "islands" (arrows in micrograph), apparently surrounded by epithelium. Beginning students frequently mistake such an appearance for glands.

The esophageal submucosa includes scattered esophageal glands, which may or may not occur in any given specimen. When they do appear (as in this micrograph), esophageal submucosal glands are quite conspicuous.

Muscularis externa of the esophagus consists of the standard inner circular and outer longitudinal layers of smooth muscle. In this micrograph, muscle cannot be clearly distinguished from connective tissue.
---
More esophagus examples:
| | | |
| --- | --- | --- |
| | | |
| | | |
| | | |
---
Comments and questions: dgking@siu.edu

SIUC / School of Medicine / Anatomy / David King

https://histology.siu.edu/erg/GI131b.htm
Last updated: 9 May 2022 / dgk