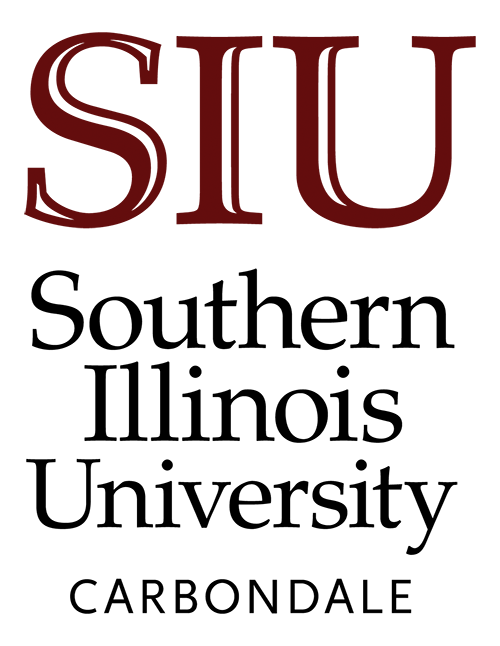 Skin, with scab and healing injury.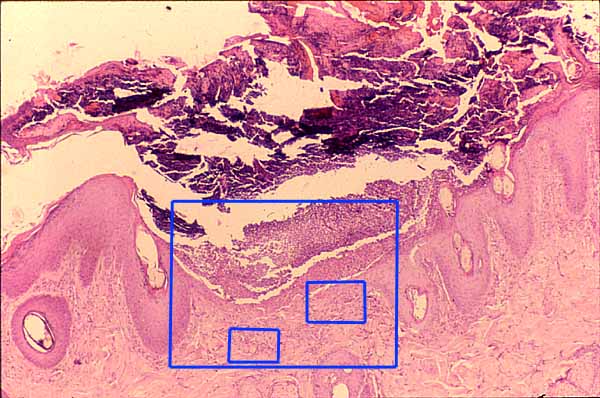 A scab forms a temporary protective covering over a site of healing, here a very minor injury to skin. The scab itself consists of clotted blood intermixed with inflammatory cells. This scab appears fractured and fragmented, because routine tissue preparation protocols do not work well with scabs.

Between the scab and the skin is pus, consisting mostly of inflammatory cells (white blood cells, especially neutrophils and lymphocytes) which have gathered at the site to fight infection.

Beneath the pus is thin epidermis that is growing in from the edges of the injury. Beneath this regenerating epidermis is healing connective tissue with active fibroblasts.

Click within the blue rectangles, or on the thumbnails below, for enlarged images. Or click here for a labelled image.
---
Comments and questions: dgking@siu.edu

SIUC / School of Medicine / Anatomy / David King

https://histology.siu.edu/intro/IN017b1.htm
Last updated: 11 June 2022 / dgk