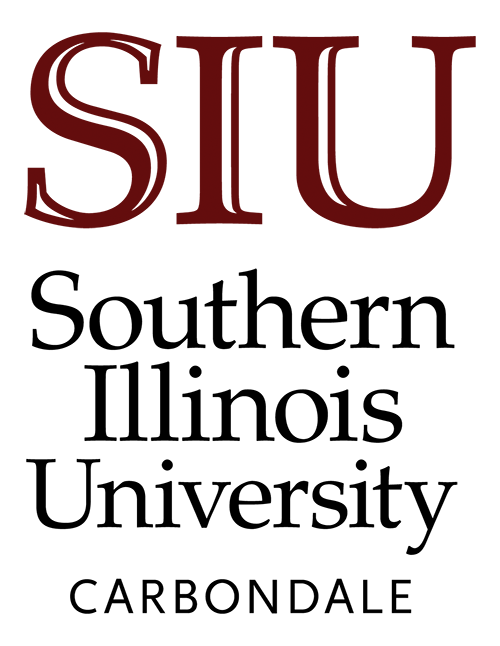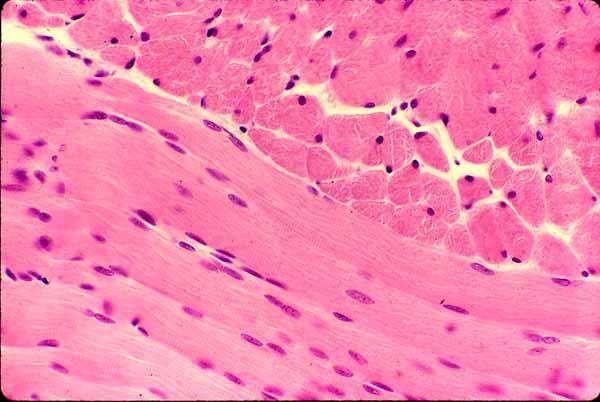 Notes
The bulk of the tongue consists of striated muscle fibers arranged in bundles along three mutually perpendicular axes, so any plane of section is likely to reveal fibers cut both transversely and longitudinally.

The appearance of muscle varies dramatically, depending on the orientation of the fibers with respect to the plane of section.

Muscle fibers are cut longitudinally in the lower portion if this image, while the those in the upper portion are cut in cross section (transversely).

Note that striated muscle fibers have a much greater diameter than do smooth muscle fibers.
---
Related examples:
---
Comments and questions: dgking@siu.edu

SIUC / School of Medicine / Anatomy / David King

https://histology.siu.edu/erg/GI148b.htm
Last updated: 27 May 2022 / dgk