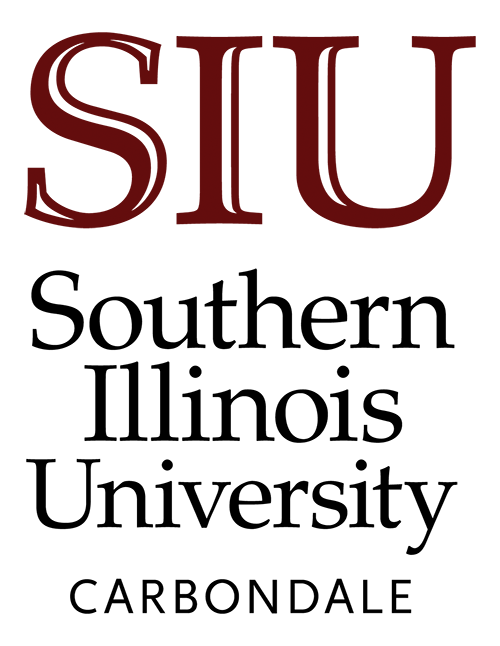 Colon, mucosa, submucosa, and muscularis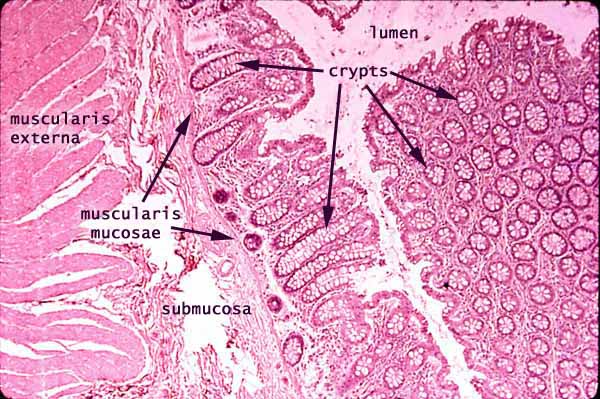 Notes
The mucosa of the colon is characterized by straight crypts with no villi.

In this specimen, a portion of the mucosa on the right side of the image has been cut tangentially. In this area, crypts have been cut in cross section to yield a "field of daisies" appearance.

Note that when the plane of section cuts across a crypt, the crypt appears to be surrounded by lamina propria. In contrast, when villi are cut across, they appear as isolated islands in the lumen.

Note the large number of goblet cells (clear "bubbles") which characterize crypt epithelium.
---
Related examples:
---
Comments and questions: dgking@siu.edu

SIUC / School of Medicine / Anatomy / David King

https://histology.siu.edu/erg/GI184b.htm
Last updated: 27 May 2022 / dgk