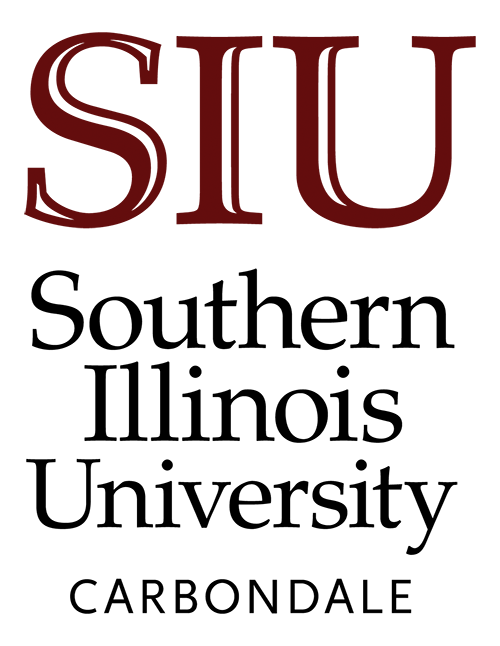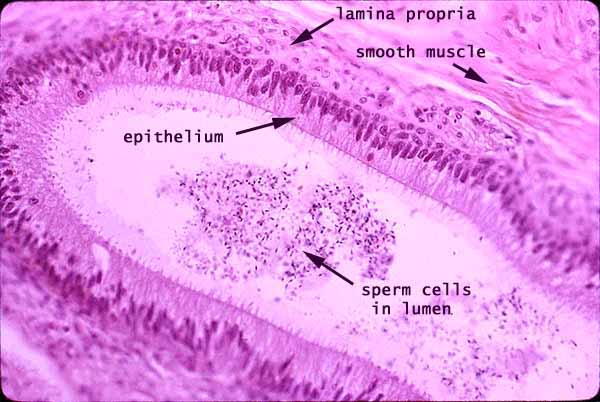 Notes
The epididymis is a long (4 - 5 meters), highly coiled tube, along which sperm mature as they move from the testis to the vas deferens. This tube is surrounded by smooth muscle and embedded within a loose, vascular stroma. Smooth muscle becomes thicker as the duct approaches the vas.

The lumen of the epididymal duct contains spermatozoa and is lined by a pseudostratified columnar epithelium with apical stereocilia.

The epithelium of the epididymal duct is similar to that lining the vas deferens.
---
Related examples:
---
Comments and questions: dgking@siu.edu

SIUC / School of Medicine / Anatomy / David King

https://histology.siu.edu/erg/RE031b.htm
Last updated: 19 May 2022 / dgk