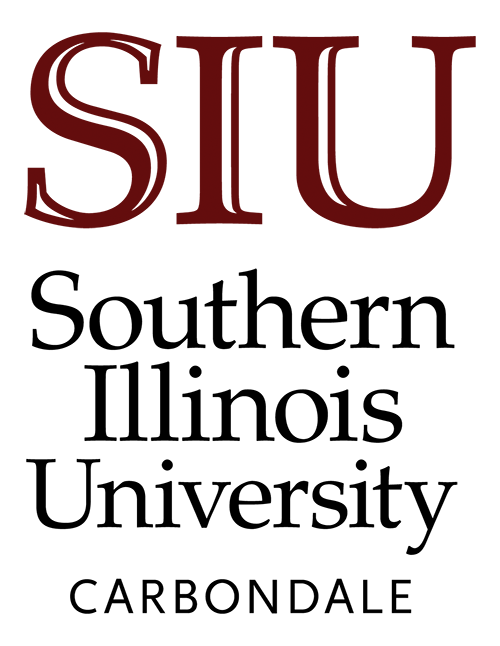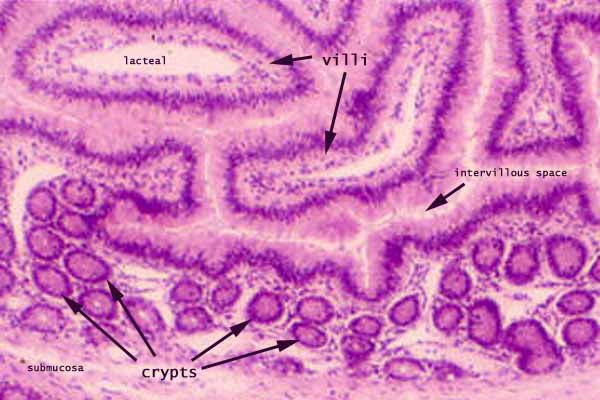 Notes

The mucosa of the small intestine is lined by simple columnar epithelium which evaginates into villi and invaginates into crypts.

This oblique section shows villi appearing as isolated "islands" of tissue, surrounded by very narrow intervillous space. The two villi indicated on this image each contains a conspicuous lacteal (looking like a "lumen" within the villus).

Lamina propria of the small intestine forms the core of each villus and surrounds the crypts.

The muscularis mucosa of the small intestine, which forms a thin layer between the crypts and the submucosa, is not clearly resolved on this micrograph..
---
More small intestine examples:
---
Comments and questions: dgking@siu.edu

SIUC / School of Medicine / Anatomy / David King

https://histology.siu.edu/erg/GI031b2.htm
Last updated: 27 May 2022 / dgk