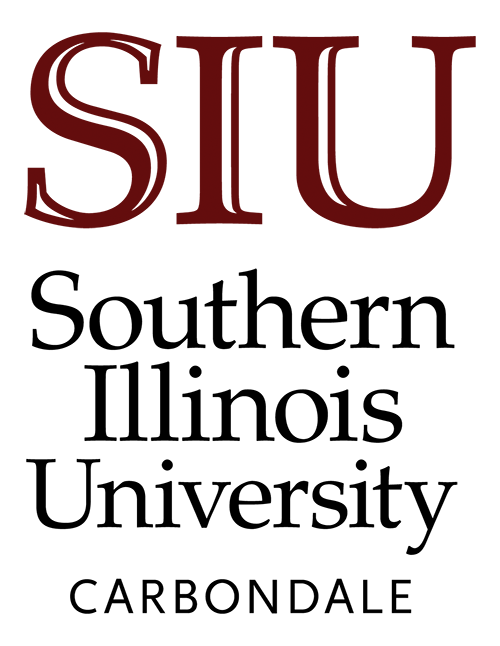 Duodenum, basic layers (cross section)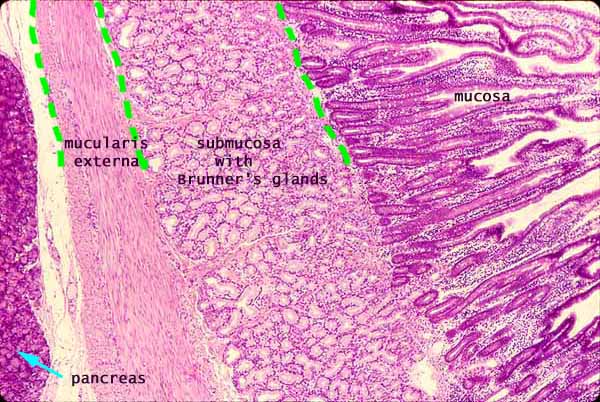 Notes
Duodenal mucosa is typical of the small intestine.

The duodenum is distinguished histologically from other regions of the small intestine by the presence of submucosal Brunner's glands (named for Johann Conrad von Brunner, 1653-1727). These mucous glands pack the submucosa so completely that the typical submucosal connective tissue is obscured.

Muscularis externa of the duodenum has the standard inner circular and outer longitudinal layers of smooth muscle.

(The pancreas lies near the duodenum and may appear in some of our non-human specimens, particularly on the slide labelled "Small Intestine, Three Regions").
---
Related examples:
---
Comments and questions: dgking@siu.edu

SIUC / School of Medicine / Anatomy / David King

https://histology.siu.edu/erg/GI118b.htm
Last updated: 14 May 2022 / dgk