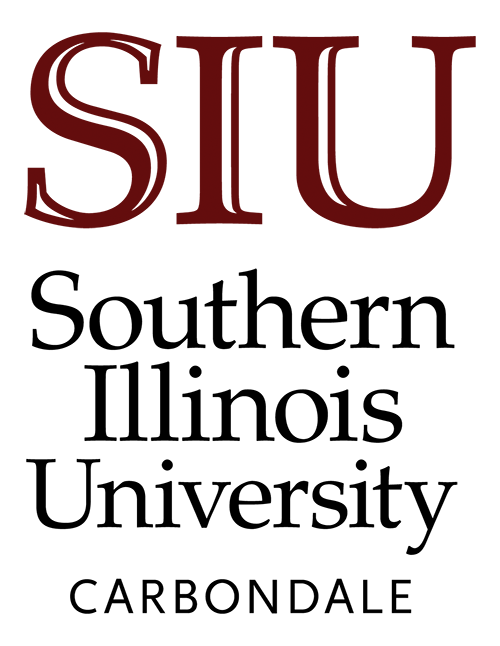 Palatine Tonsil, crypt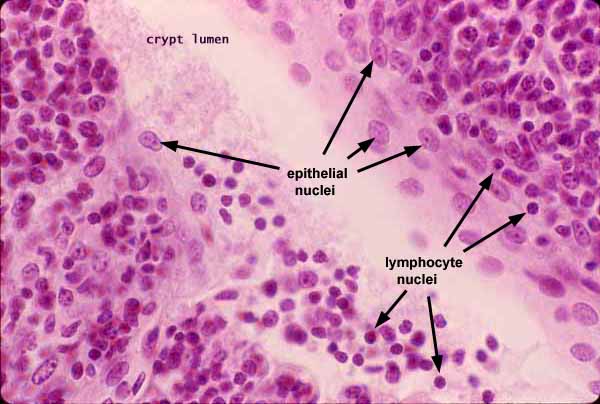 Notes
A tonsil consists of an epithelially-lined crypt (invaginated pocket) surrounded by lymphoid tissue.

In this close-up view of a tonsilar crypt, the stratified squamous epithelium is almost completely obscured by infiltrating lymphocytes. Some lymphocytes may even be seen in the crypt lumen, along with some shed epithelial cells.

Epithelial cells can be recognized by their nuclei, which are much larger and more euchromatic than the lymphocytes, typically with one or two prominent nucleoli.

For more on GALT (or, more generally, MALT for Mucosa-Associated Lymphoid Tissues), consult your histology text (e.g. pp. 134-5 in Stevens & Lowe).
---
Related examples:
---
Comments and questions: dgking@siu.edu

SIUC / School of Medicine / Anatomy / David King

https://histology.siu.edu/erg/GI044b.htm
Last updated: 27 May 2022 / dgk