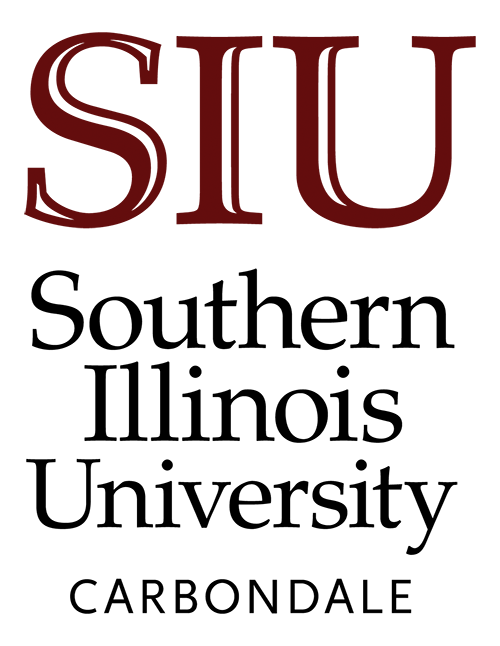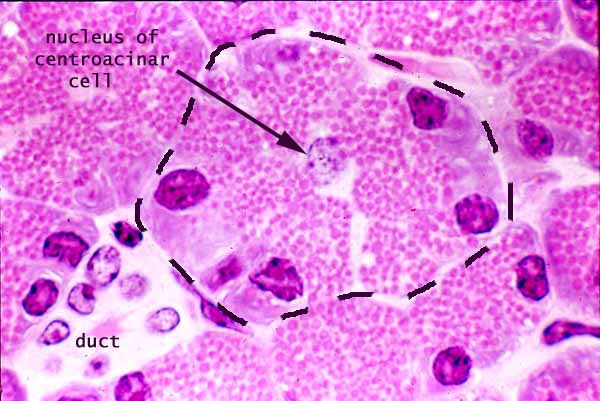 Notes
The pancreas is a compound, acinar, serous, exocrine gland with islets of endocrine cells.

One single acinus, composed of several serous cells, is outlined in the center of the image.

The dashed outline follows the basement membrane of the acinus, upon which the base of each secretory epithelial cell rests. The apical end of each epithelial cell is exposed to the tiny lumen at the center of the acinus, which communicates through the duct tree into the intestine.

At the center of this acinus is the centroacinar cell, the initial cell of the intercalated duct which drains the acinus.

Note: Although each secretory acinus is enveloped by a thin layer of connective tissue and a network of capillaries, this delicate stromal support is rarely evident in routinely prepared specimens.
---
Related examples:
---
Comments and questions: dgking@siu.edu

SIUC / School of Medicine / Anatomy / David King

https://histology.siu.edu/erg/GI119.htm
Last updated: 11 June 2022 / dgk