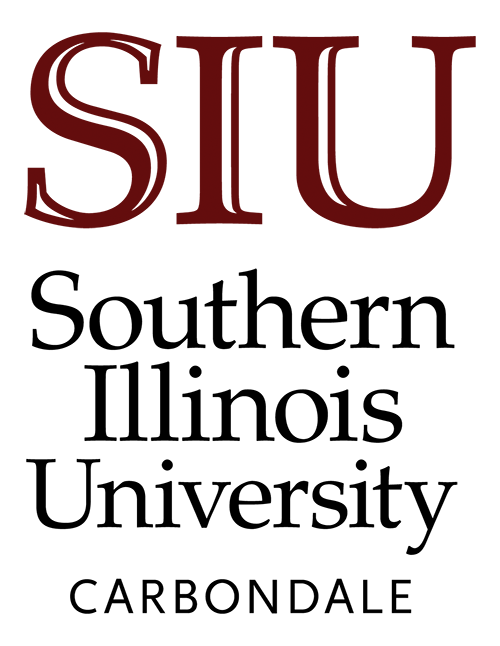 Junction between Stomach and Duodenum
Pyloric and Brunner's Glands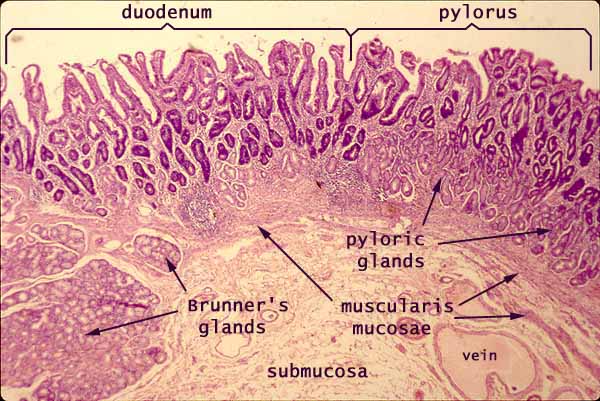 Notes
The transition from stomach (on the right) to small intestine (on the left) is evident here, but only upon careful inspection, preferably at higher-magnification.

Note how the mucosal surface changes from pits (in pylorus, on right) to villi (in duodenum, on left), and how mucosal glands (pylorus, on right) give way to submucosal glands (Brunner's glands, on left).

Click here or on the image for higher-magnification views.
---
Related examples:
---
Comments and questions: dgking@siu.edu

SIUC / School of Medicine / Anatomy / David King

https://histology.siu.edu/erg/GI078b.htm
Last updated: 11 May 2022 / dgk