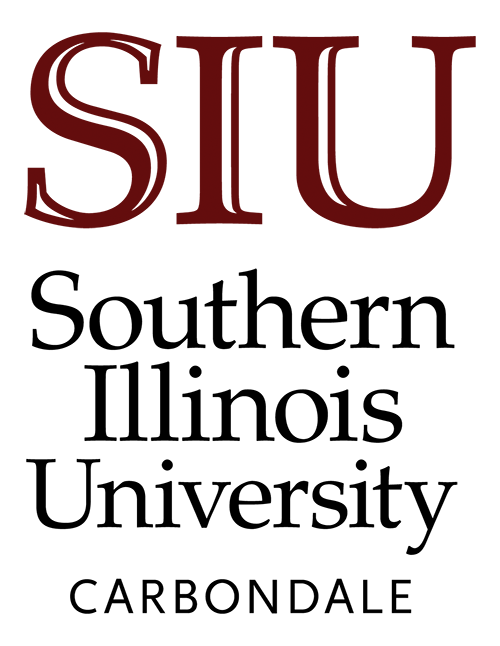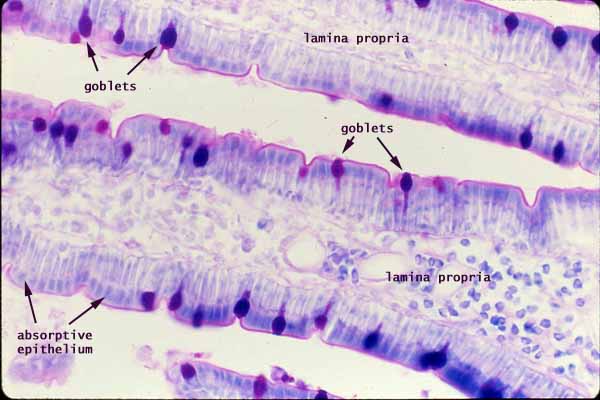 Notes

The villi of the small intestine are lined by simple columnar epithelium composed primarily of absorptive cells (enterocytes), with scattered goblet cells.

The PAS (Periodic Acid Schiff) stain reveals the presence of mucopolysaccharides, glycoproteins, and/or glycogen. In this specimen, mucus droplets in goblet cells are conspicuous. The brush border of the absorptive epithelium is also stained, indicating the presence of glycoprotein associated with the glycocalyx.

(Enteroendocrine cells also occur in the intestinal epithelium, but none are evident in this micrograph.)

Lamina propria forms the core of each villus.
---
More small intestine examples:
---
Comments and questions: dgking@siu.edu

SIUC / School of Medicine / Anatomy / David King

https://histology.siu.edu/erg/GI022b.htm
Last updated: 17 May 2022 / dgk